ARLBERG Giro
on Sunday, 04th August 2024
For the 13th time, cycling finds its home in St. Anton am Arlberg. 1,500 professionals and amateur athletes will follow the call of the Arlberg and saddle up on August 4th, 2024.
The Arlberg Giro covers a length of 150 kilometers and 2500 meters of altitude. It is a challenging race that attracts both professional and amateur cyclists from around the world. The route includes demanding mountain passes, steep descents, and breathtaking views. Participants must prove skill and endurance to overcome the challenges of the course. The race starts and finishes in St. Anton am Arlberg. After starting in the early morning, the route takes riders over the Arlberg Pass, through the Klostertal into the Montafon, and onto the Silvretta High Alpine Road - from there through the Paznauntal and the Stanzertal back to St. Anton am Arlberg. Villages and valleys are crossed while facing the climbs and descents. Along the way, participants are cheered on by enthusiastic spectators and locals, creating a great atmosphere.
The Arlberg Giro is not just a race, but also a social event. There are various highlights surrounding the race where participants and spectators have the opportunity to get to know each other and exchange experiences. This creates a great community where the enthusiasm for cycling is shared and felt.
In summary, the Arlberg Giro is an exciting cycling event that offers an unforgettable adventure for both experienced riders and newcomers. The combination of challenging course, breathtaking landscapes, and great atmosphere makes the race a highlight in every cycling calendar.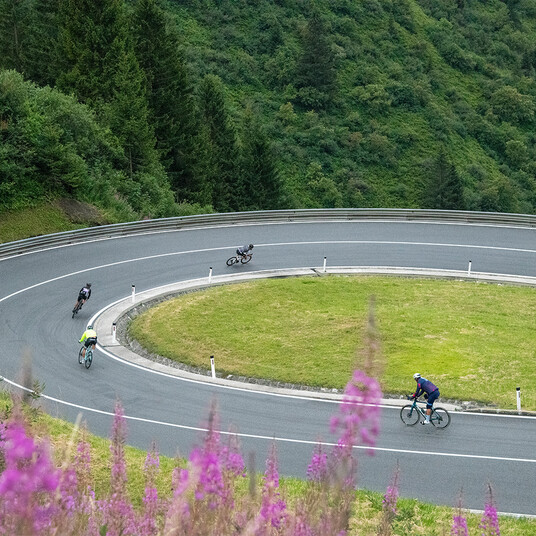 Early Bird
until 31.12.2023: € 80
Special arrangement
01.01.2024 - 27.07.2024: € 85

(only in combination with overnight stay in the holiday region St. Anton am Arlberg)
Entry Fee
01.01.2024 - 27.07.2024: € 98
Late entries
as of 28.07.2024: € 105